This unique award will be given to Racers who have completed this 100 mile course 10 times starting with or after the 1997 race. Each is crafted of Alaska stone by Nature's Jewels and labeled with location of origin.
Yours will include an authentic Alaska gold nugget, personalized engraving, and a photo of you to commemorate your accomplishment.
How close are you?
---
2014
Mike Beiergrohslein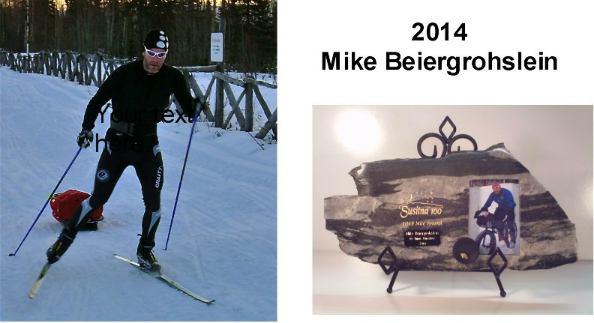 2012
Ron Nicholl- Anchorage, Alaska
2010
Ed Bennett-Chugiak, Alaska
Mike Morganson-Anchorage, Alaska
SuperAl Mitchell-Anchorage, Alaska
2009
Laura McDonough-Anchorage, Alaska
2008
Jamshid Khajavi-Washington
---
Completed at least 10 times as of 2016
If you think your name belongs here, let us know. Maybe we missed you registered under a different name; married? divorced? entered a witness protection program?